There are times when you need more options than a simple phone-only meeting allows. For instance, you may need to mute participants to limit background noise, or you may need to record the call for a participant who couldn't attend.
Enabling host controls
1. Disable "Join Before Host"
Ensure that the "JOIN BEFORE HOST" option is disabled (unchecked) when creating your meeting.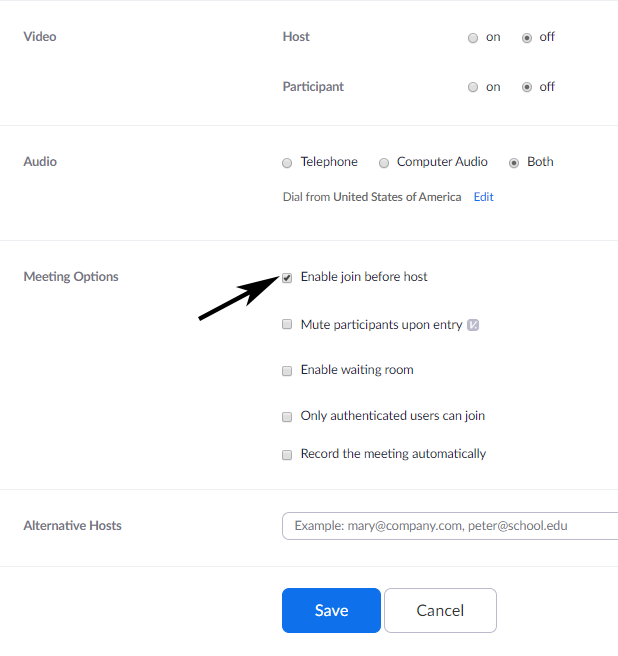 2. Start the call as the host
Call 1 646 876 9923 (East Coast).
Enter your meeting ID.
Enter your host key (see steps below).
If you are prompted to enter your unique participant ID, you may press # to skip. This only applies if you have joined on the computer or mobile device or are a panelist in a webinar.
You are now in the meeting as the host.
Finding your host key
Log in to your Zoom account.
Click on the Profile link from the left menu. Scroll down to see the "Host Key."
Make a note of your host key so you can enter later when joining a meeting.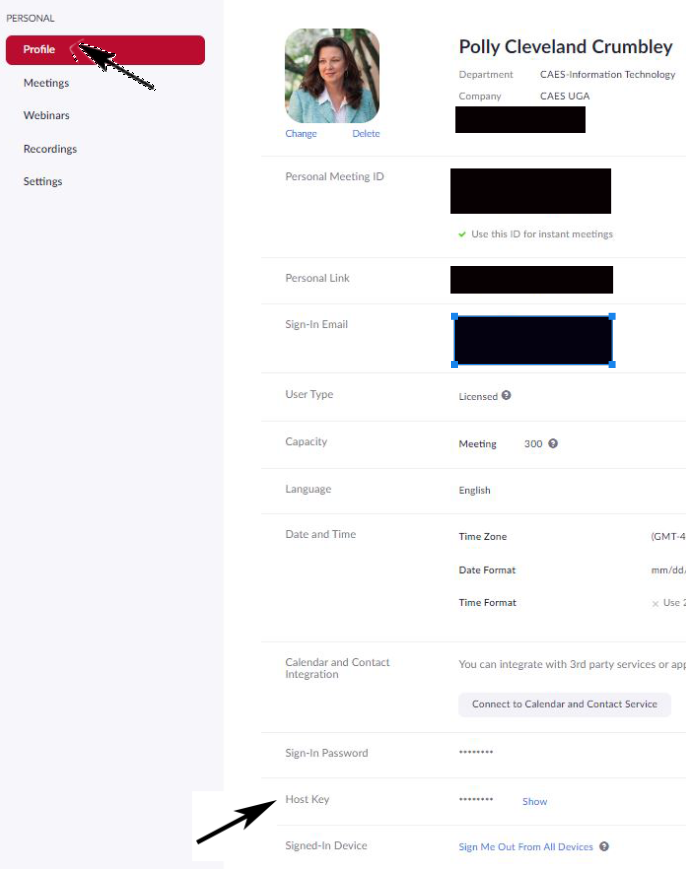 Using host controls
If you have entered the Host Key to start the meeting, you will have host controls available to you. Enter the following codes on your dial pad.
99 – Mute or unmute all participants
*4 – End the meeting for all participants
*5 – Lock or Unlock the meeting
*6 – Mute or unmute yourself
*7 – Start or Stop Recording
Note: all participants in the meeting will be notified when recording is stopped or started.
*# – Hear the number of participants in the meeting
To hear all available commands, enter ** on your phone.
Phone controls for participants
The following commands can be entered using your phone's dial pad while in a Zoom meeting:
*6 – Toggle mute/unmute
*9 – Raise hand
If you have any questions or problems, contact the OIT Service Desk at .
See more: