Device setup, software and hardware troubleshooting, printing, and all other PC questions for Athens campus.
Hours of Operation
OIT help desks are staffed Monday through Friday from 8:00 a.m. to 5:00 p.m. with the exception of UGA holidays.
Visit us: 101 Lumpkin House, Athens, Georgia 30602 (Get Directions)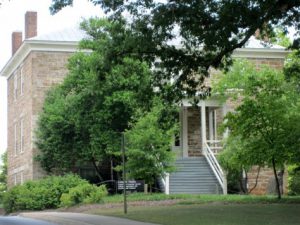 Athens Service Desk Services
The Athens Service Desk offers the following services to all Athens-based faculty and staff.
PC Help
Contact us for a quote or for help troubleshooting Windows/Mac computers, peripherals, smartphones and tablets.
Software Help
Installation of software like Microsoft Office, Trend Micro Antivirus, CrashPlan, Cisco VPN, FoxIt PDF, OneDrive, and more.
Help getting an account for cloud software such as Qualtrics, Kaltura, Docusign, MS Teams, Zoom, etc.
Listserv & Email
Do you need to be added or removed from a listserv? Want to create a new listserv? Need to set up or troubleshoot UGA email?
Conferences & Meetings
Support for conferences and meetings, including Zoom webinar hosting and technical support for presenters.
Networks
Want help setting up new service? Having issues connecting to UGA wireless or Ethernet networks?
Classroom Audio/Video
Contact us for AV quotes, installation, & troubleshooting.
General Help Request
If you cannot find your issue, please submit a general request ticket and we will transfer it to the proper area. Please describe your issue in detail.
Staff
The Athens Service Desk also employs a number of student workers to assist in service calls.