In this document:
Log in with MyID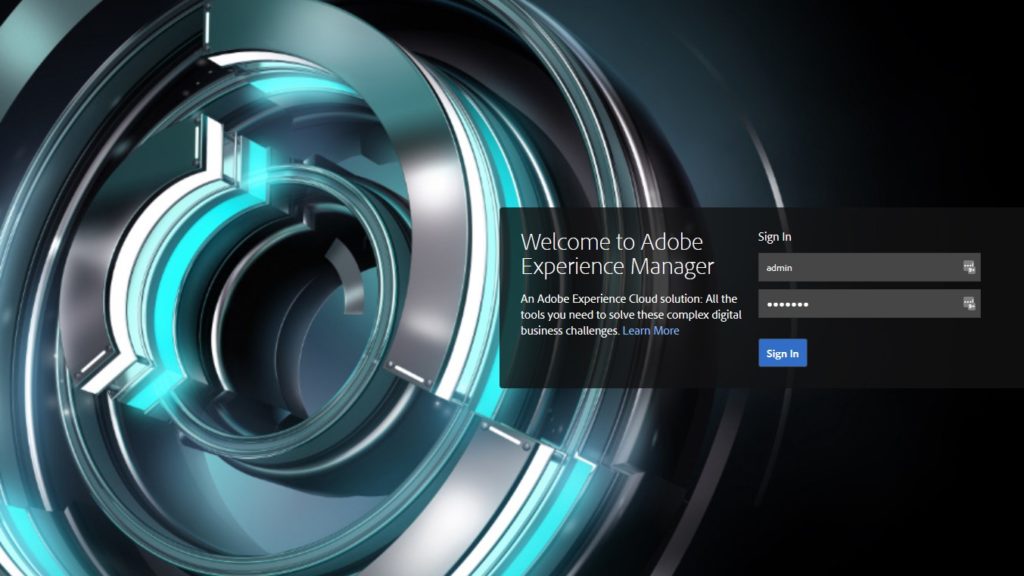 If you can't remember your password, use the EITS password reset form:
https://eits.uga.edu/access_and_security/myid/
If you're in a county and don't remember your MyID username, contact your District office. Be sure to use your personal MYID, and not a generic county MYID ().
New URL

Navigating Sites

From the AEM home page, click on "Sites."
Click on a card to drill down.
To edit a page, hover over the left side and then click the checkbox. Options will appear at the top of the page. Click on "Edit."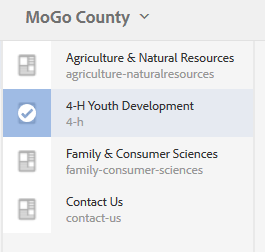 Navigating Assets

From the AEM home page, click on "Assets."
Drill down to the correct folder.
Click the "Create" button to upload files or create a new folder.

Navigating Between Sites and Assets

Click on the "Adobe Experience Manager" link in the top left to return to the home page.
If you do not see the "Adobe Experience Manager" link, make sure that no page (or asset) is selected.
If backing out of "Assets," you'll have to click the back arrow in the middle of the page.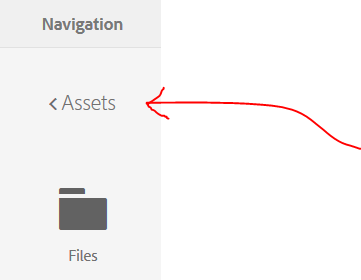 Editing Pages

When in Edit mode, you can edit this page. You can't click on any links to edit other pages.
To go to another page, click on "Preview" mode.
Use the "Tools" icon to publish your page.

The "Side Panel" is a combination of your assets and all available components. Use the "Side Panel" icon to hide and show the side panel.

Using Assets on a Page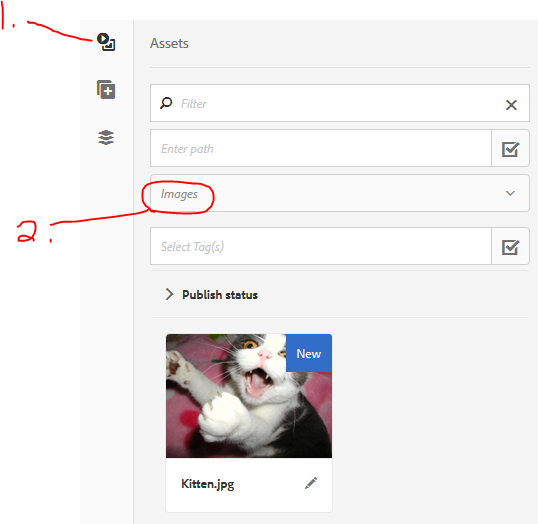 Click on the first Side Panel icon (looks like a video "Play" button) to ensure that you're looking at your assets. Drag onto your page as needed.
Notice the "Images" and "Documents" drop down list. It allows you to view only images or only documents.
Working with Components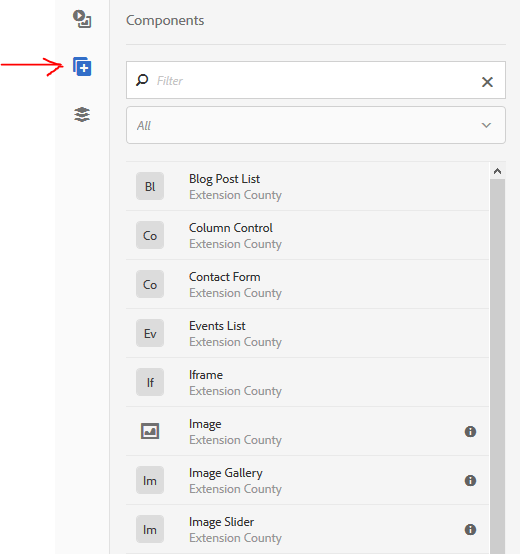 Click on the second icon in the side panel to see a list of components. Drag them onto the page.
Before editing or configuring a component, you must click on the component to select it. Once you've done that, a tool bar will appear. The wrench means "Edit."
You can now reorder components by dragging and dropping them.
To minimize the side panel, click on the Side Panel icon in the black bar.
To delete a component, again click on the component so that the component's tool bar appears, and you'll see the delete icon.