The CAES Calendar feed is used on the CAES home page, departmental websites and other CAES subsites. Each subsite can have their own calendar that must be set up using a special CAES template within Adobe Experience Manager. For help with setting up a calendar, contact . If the subsite does not have its own calendar, then the events listed in the Events Sidebar component will link to the main CAES Calendar.
Example of CAES Calendar feed: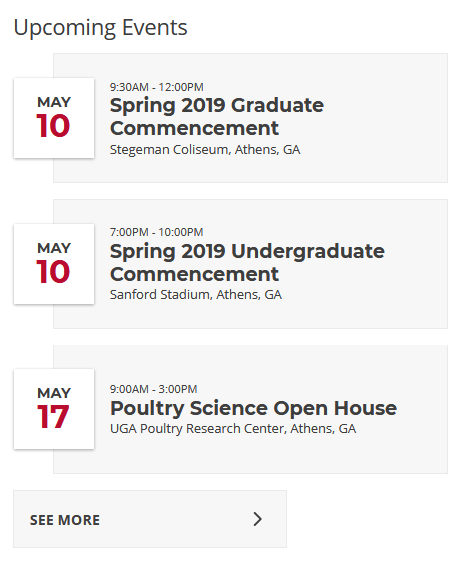 Each calendar item has an associated event detail page: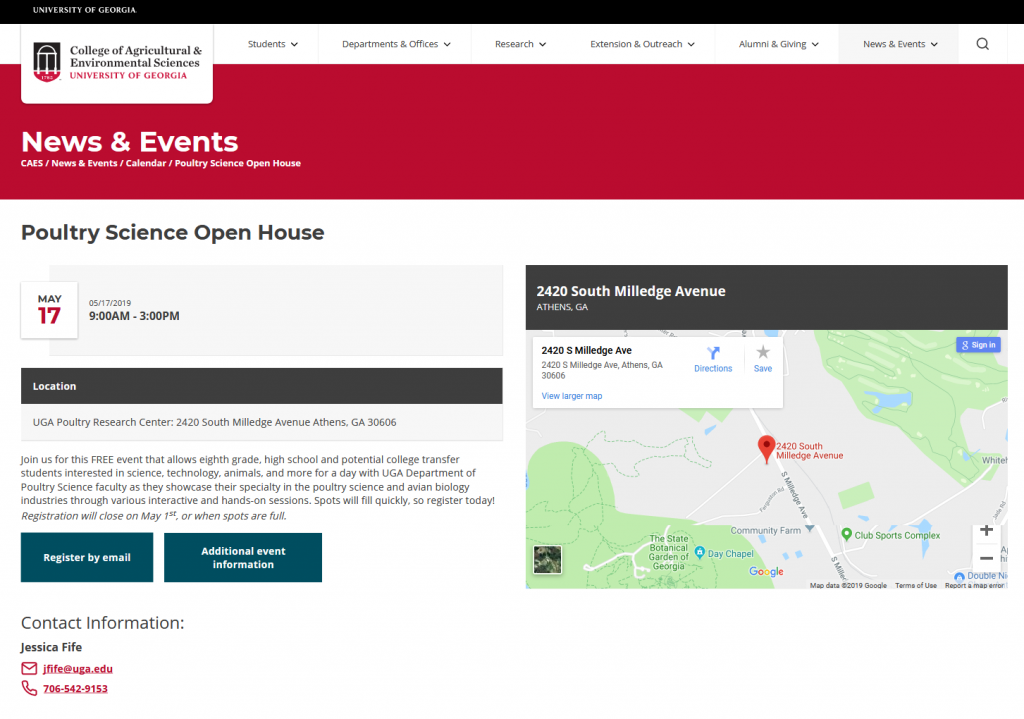 Events can only be added to the CAES calendar by a designated administrator. Generally, this will be the web content manager for your department/unit. Contact for assistance.
For CAES Calendar Administrators: