Starting on September 1, 2020 connecting to UGA's VPN will be required in order to access the AEM Author website from remote locations. The AEM Author website will be inaccessible to users who do not first connect to the VPN.
Requiring the use of a VPN, or "Virtual Private Network," is a way to ensure that no outside users access our website and post harmful content. As new cyber threats are discovered daily, the use of a VPN has become one of the best ways to ensure safe and secure communication on the internet.
Many of you are already familiar with using UGA VPN. For those of you who are less sure, first know that it's likely that you are already set up to use the VPN. Second, know that if you have any trouble we will work to resolve the issue.
Instructions for using the UGA VPN
Step 1.
If you are not already, enroll in ArchPass Duo.
Most employees are already enrolled. If you have UGA mail and access it, then you are already set up!
The "ArchPass Duo" term refers to a code that's sent to your phone or other device after you've entered your username and password.
If you don't have Duo, then please consult the UGA documentation for enrolling your device.
Step 2.
If you do not have it already, download and install the AnyConnect VPN software.
If College of Ag IT manages your computer, this software should already be installed. To check, simply use the Search icon next to your computer's Start button and type "Cisco." Here's what you'd see: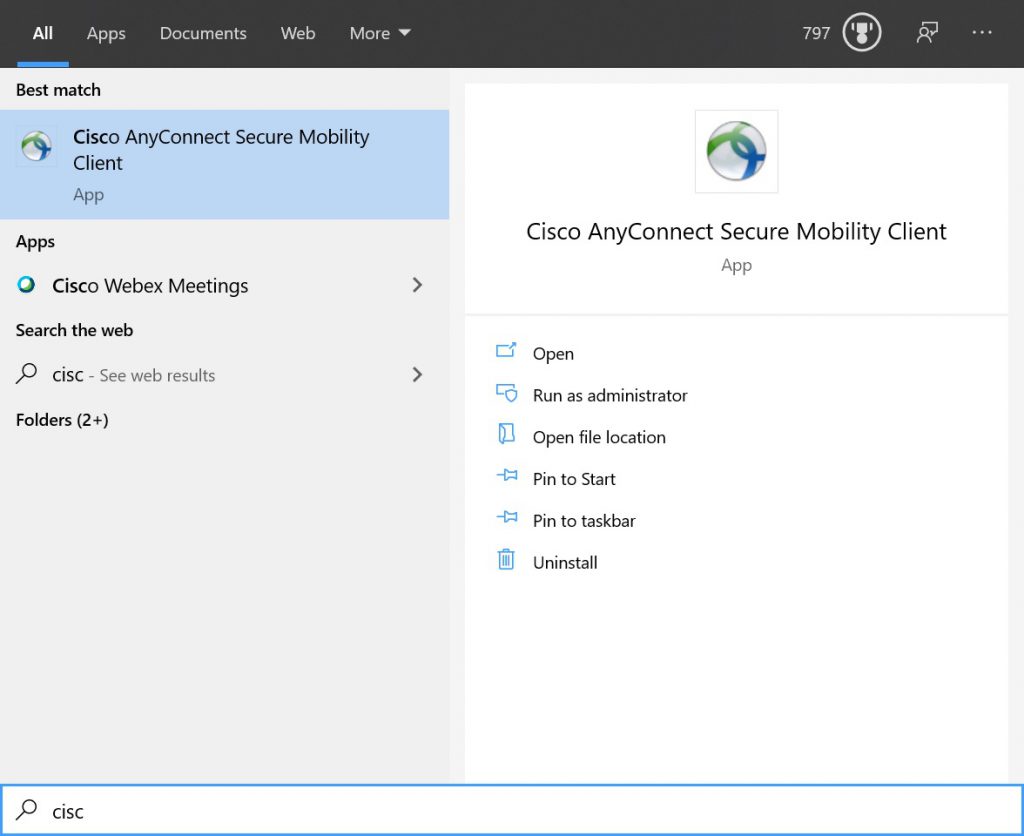 Step 3.
Open the the AnyConnect VPN software and log in.
Enter "remote.uga.edu."
Then enter your MyID username, password, and your preferred Duo method.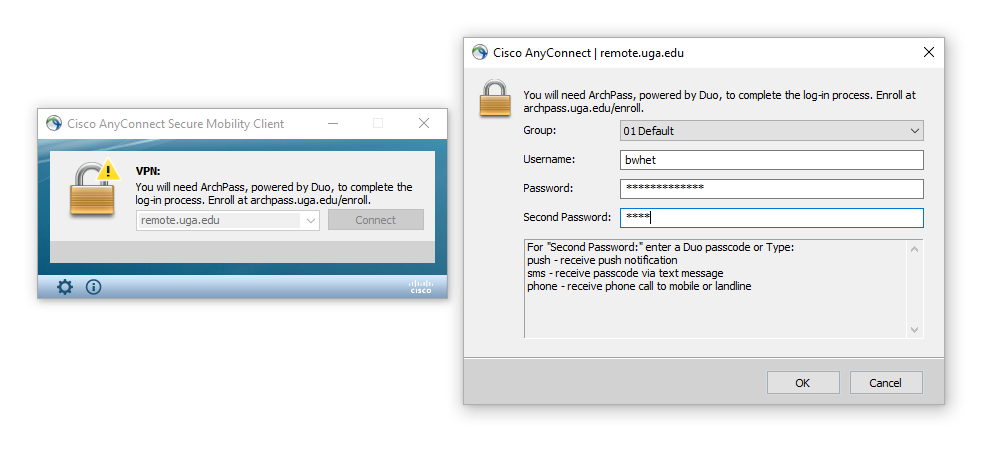 ---
If you have questions about the process in general, please email us at caesweb@uga.edu.
If your questions concern acquiring or using the UGA VPN software, please reach out directly to the UGA Help Desk, which supports the VPN product. They are generally prompt and helpful in their responses!