What is Lightbox?
Lightbox is a WordPress feature that allows users to view larger versions images and video. It works like pop-up window, but rather than actually popping up a new window, it displays inside the primary window while the rest of web page dims in the background. To see how it works, click the image below.
How to add Lightbox
After inserting an image gallery block, select the block and find the Link Settings on the right. Under the Link To dropdown, select Media File. Learn more about Galleries here.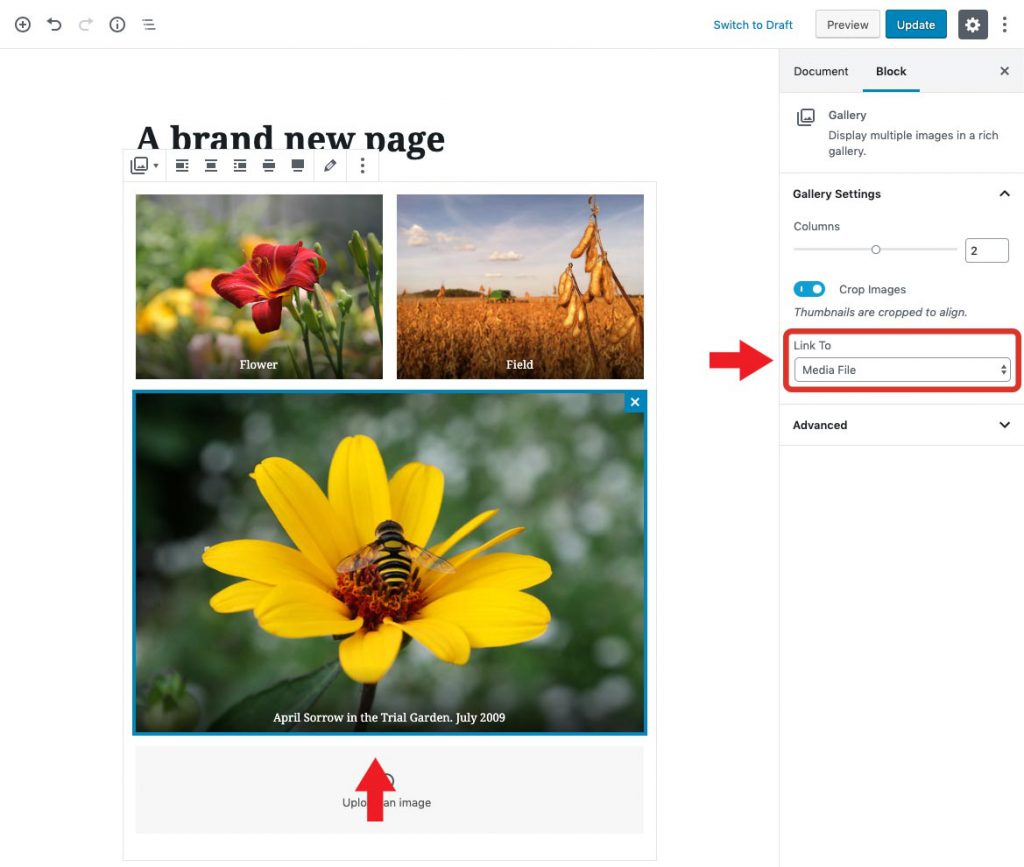 With image blocks, select the Insert Link icon from the block toolbar. Select Media File from the drop down options.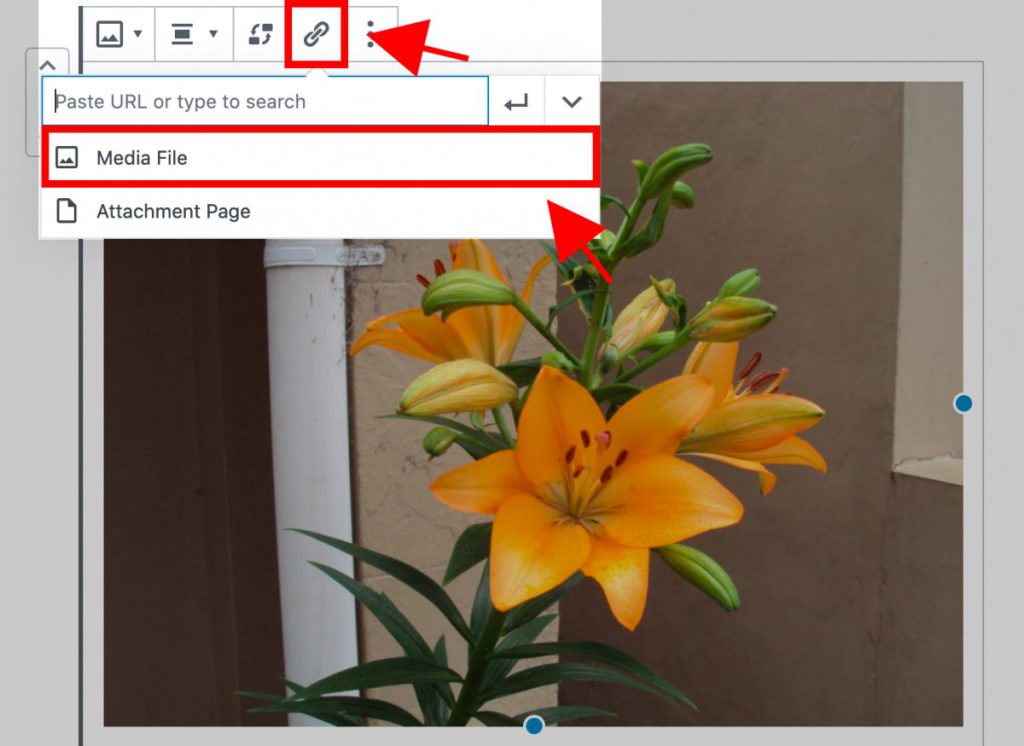 Advanced Options
If you would like to use the lightbox feature without including an image or video on your page, you can use the WordPress shortcode block with: [lightbox id="smallnews" name='Your link']Your image or video[/lightbox]. Here's how it will look on your page.
Want to see a picture of blueberries?
Or
a tutorial video?
Hope you find this one useful.