In this three part series, you will learn how to create accessible PDF documents that can be accessed and read by people with disabilities.
In this introduction, we will go over what PDF accessibility is, why it's important, and an overview of the steps to make a PDF accessible.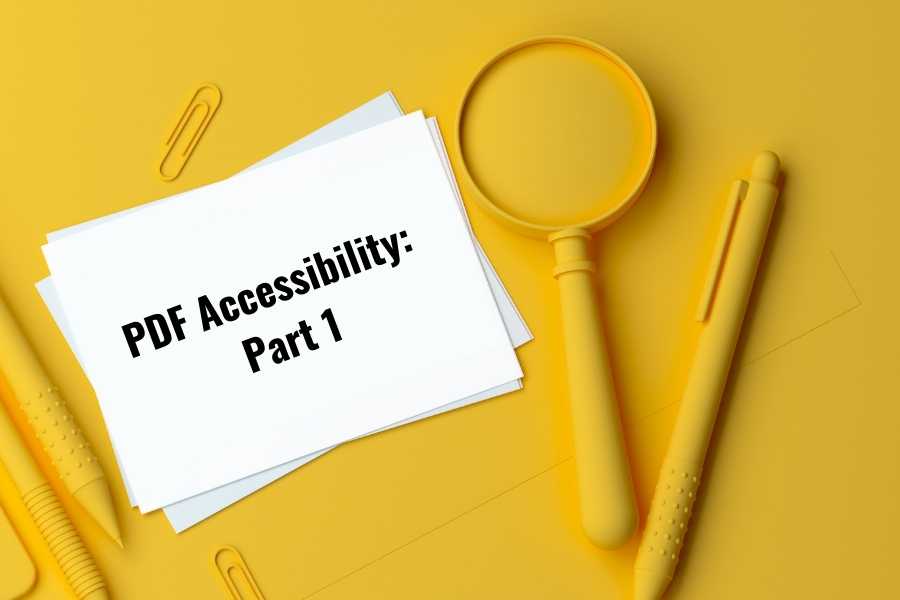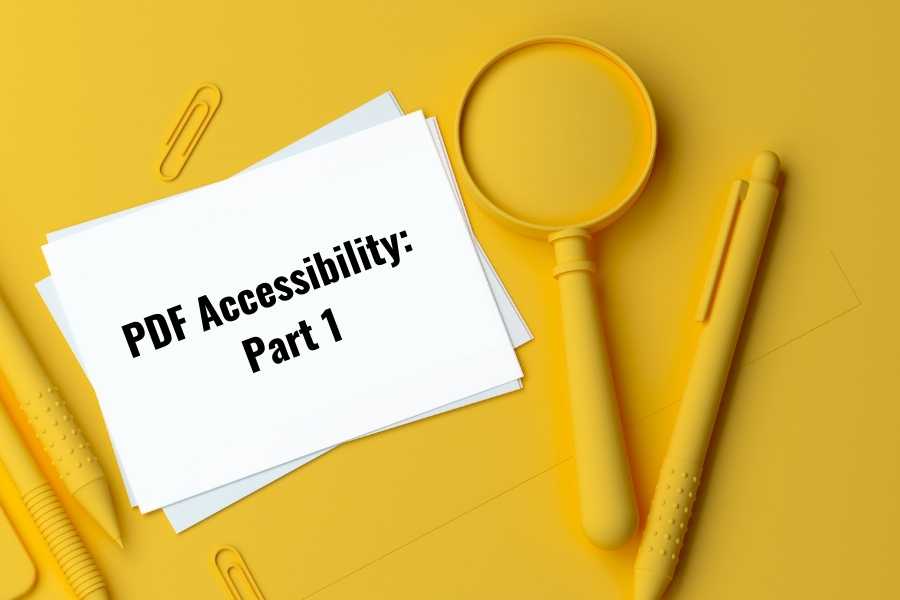 What is PDF accessibility?
PDF accessibility means that a PDF has the needed features to make it accessible to people with disabilities. This group may include those who have visual, hearing, motor, and/or cognitive disabilities.
Many people with disabilities access the internet using assistive technology. These tools include screen readers, keyboard shortcuts, and talk-to-text devices.
If you do not make your PDFs digitally accessible, people who use assistive technologies will not be able to read them.
Why is it important to make PDFs accessible?
Compliance: Section 508 of the Rehabilitation Act provides standards that must be followed by federal agencies when creating web-based content. The Board of Regents of the University System of Georgia has determined these standards apply to its institutions, including CAES and Extension.
Reaching our audiences: 26% of adults in the United States and 27.2% of Georgians have some type of disability. Disability also becomes more common as we age, affecting 2 out of 5 adults ages 65+. This is large portion of our communities that we want to reach.
The bottom line is that it's a part of our mission to reach everyone in our communities. It is our goal to make our digital communications accessible to all.
Which PDFs need to be accessible?
Any digital PDF you share online – either on your website, by email, etc – needs to be accessible.
Our advice is to prioritize newly created PDFs, and to remediate any "staple" PDFs you provide as a resource. Ignore older, dated PDFs that are no longer relevant, such as flyers for past events.
And don't panic! Learning how to make PDFs accessible is a new skill for most of us. Take your time to understand the process and apply what you've learned. Making PDFs accessible is a skill you will get better at with time and practice.
Also consider accessible alternatives for sharing your information online. For example, you can share a link to an online blog post or event calendar with the same information you have shared in a printed flyer. While the formatting options will be more limited than a PDF, it will take less time to apply web accessibility best practices in a web page format.
That said, if you want to share your digital PDFs online, then there are steps you can take to make the PDF accessible.
How do I make my PDF accessible?
The first step is using best practices in the source document. The source document is the original file that the PDF is created from. This can be a Word document, PowerPoint, or a Canva template, to name a few.
The second step is doing remediation steps to the exported PDF in Foxit PDF Editor Pro, including checking the PDF tags.
Let's get started with PDF Accessibility Part 2: Source Documents.
Need help?
If you have questions regarding PDF and document accessibility, please reach out to the Web Team at caesweb@uga.edu.