Having difficulty navigating Canva's subfolders? Looking for an efficient route to look through the provided branded templates? You are at the right place.
In this post, we will walk you through the steps of navigating the basic aspects of Canva's dashboard (home page) interface.
Start Here
Make sure you are logged into your UGA Extension Canva account credentials.
Once you are on the Canva home page, you should see UGA Extension team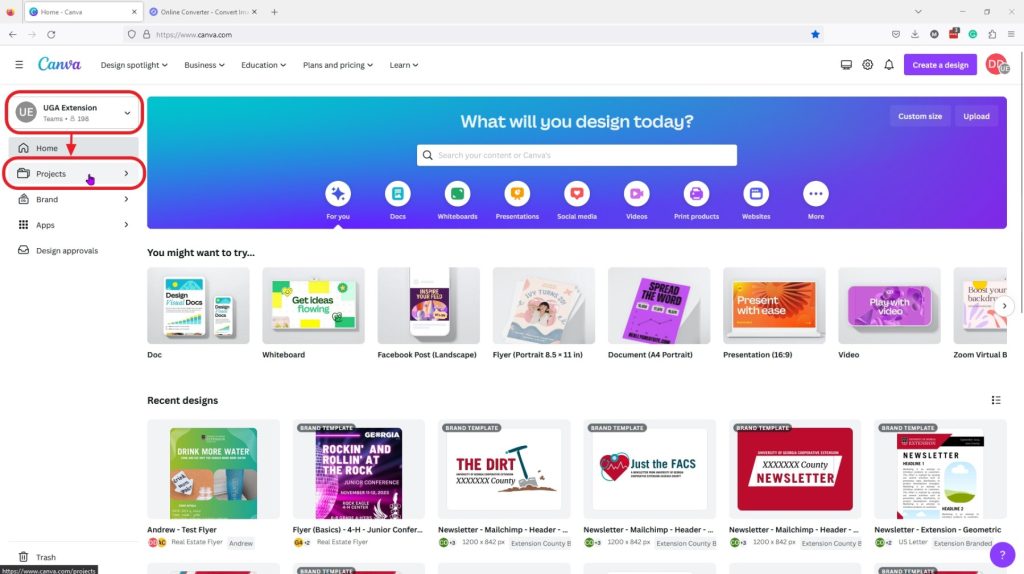 Click Projects
In the first drop-down menu, "Owner", you have several options to choose from (CAES OMC, CAES Web Team, Georgia 4-H), that will filter designs and folders shared by those accounts, or you can leave as "Owner" to view all shared folders and designs.

For the sake of this post, we will select CAES OMC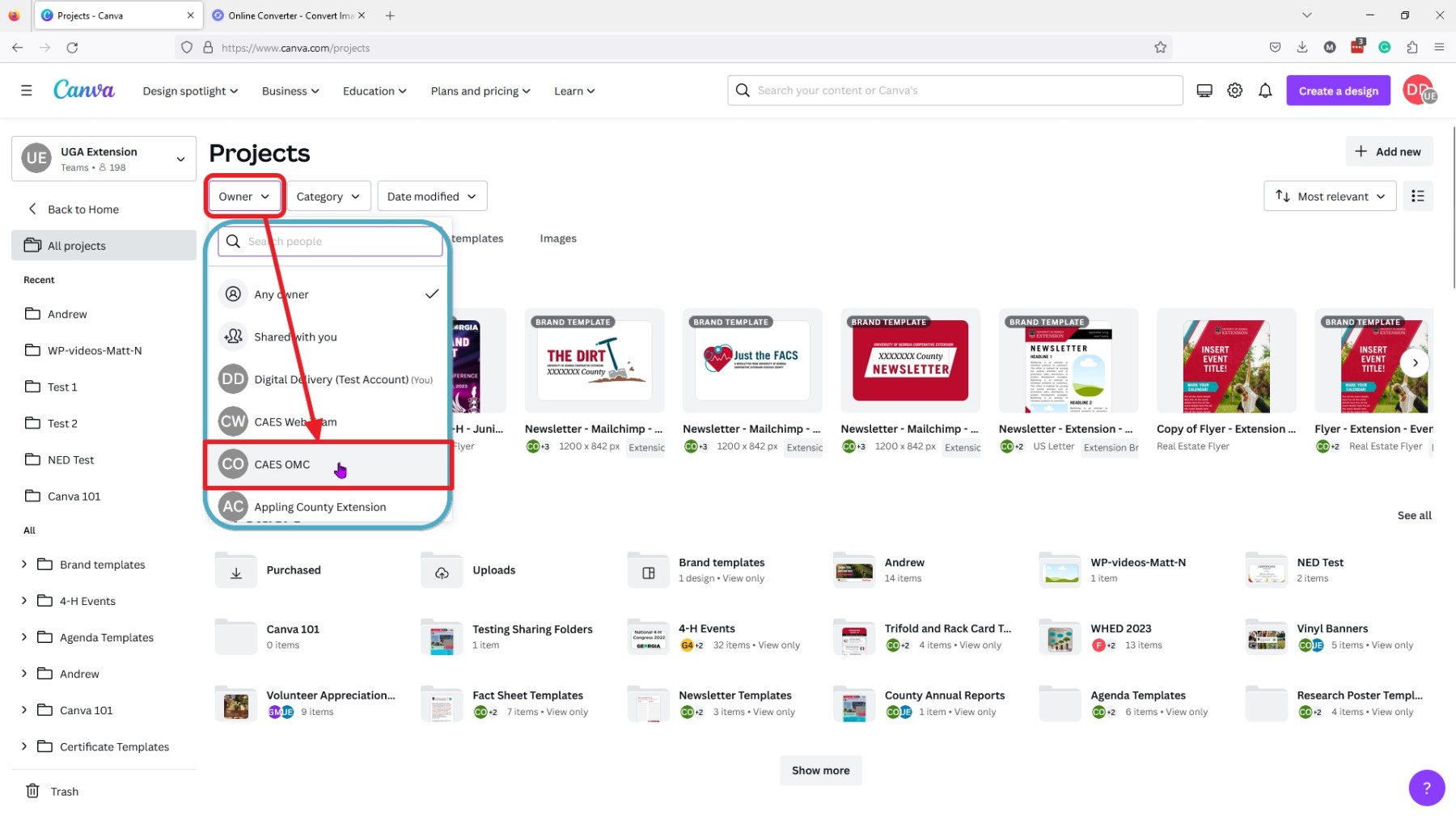 Click Folders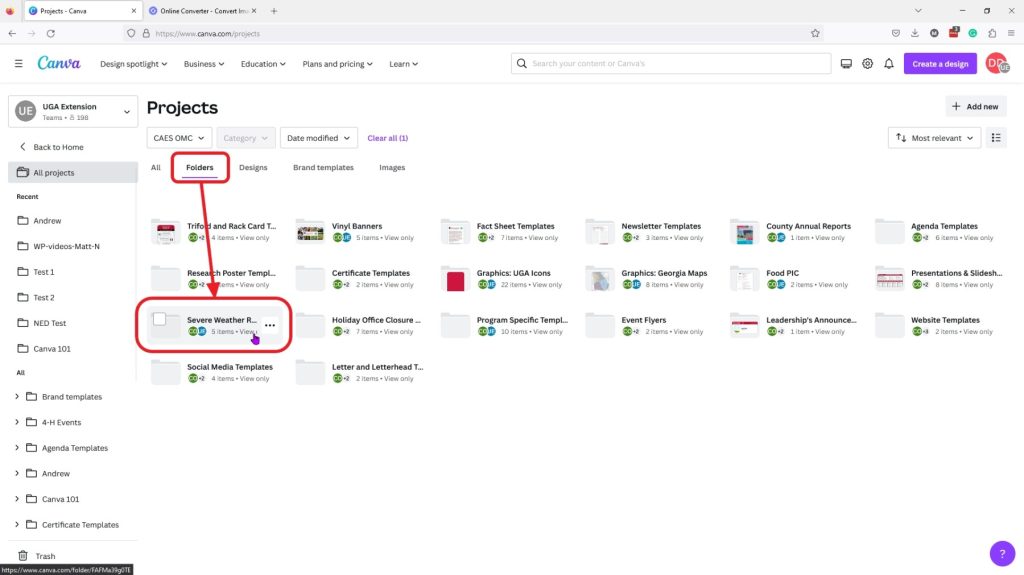 From this screen, you can navigate through the folders to find the templates you need.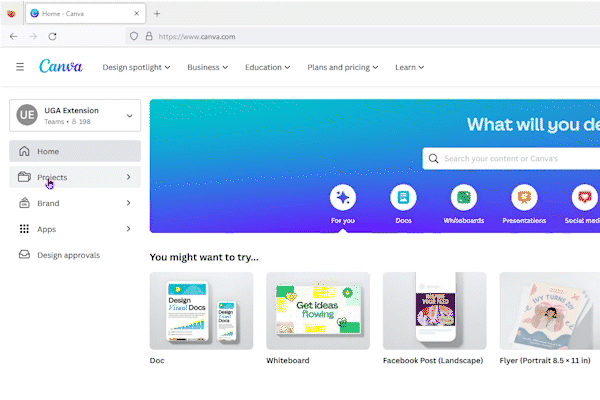 Remember
Choosing Your Canva Template: Think Logo First and Where can I find the logos while editing a template?