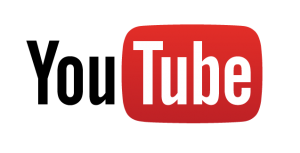 Any video published on CAES and UGA Cooperative Extension websites must be made accessible to those with disabilities.
Since YouTube creates automatic captions, it's tempting to assume they do the job. Don't make that assumption! YouTube's automatic captions rarely convey the words being spoken and are often more embarrassing than helpful.
Method #1 – Work with OMC
The CAES Office of Marketing and Communications can help manage your YouTube account, advise on video production methods, and offer services including hosting, captioning, and marketing.
Here's how OMC can help with captioning.
Before you start your video project fill out the OMC Video Help Request form, letting them know about your upcoming project.
After you have produced your video contact OMC again. They'll give you instructions for transferring the file to them and will upload the video to the correct YouTube channel.
In a few days, OMC will send you the automatically generated transcript of your video. It will contain errors! You'll update the transcript by listening to your video and making any edits necessary.
You'll send the transcript back to OMC, and they will make sure the YouTube captions are updated.
Method #2 – Do-it-yourself
Captions are fairly easy to create if you have the time. Here is how one of our employees captioned her videos. These instructions assume you have a previously uploaded video in YouTube and were correct as of March '16.
1. Sign into YouTube
From https://www.youtube.com select the blue "Sign in" button in the top right corner.
Sign in with your Google account.
2. Find and Edit Your Video
Once authenticated, select your account information icon in the top right corner.
A window will drop down. Select the "Creator Studio" button.
A list of your videos will appear. Select the "Edit" button next to the video you want to edit.
3. Edit the Subtitles
Select "Subtitles and CC" from the menu bar.

NOTE: Google usually creates its automatic captions within 24 hours. If you have just published your video, you might not see subtitles just yet.

Select the "Edit" button to edit the individual captions.
Edit your captions.

Edit the a caption by selecting it.
Change the timing of when a caption appears by selecting the time next to the caption.
4. Publish Subtitles
When you are satisfied with the edits you have made to the captions and timing, select the "Publish Edits" button.
It will ask you to confirm that you want to override the existing subtitles. Select the "Publish" button.
5. Review Your Video
Watch your video with the sound turned off. Are the captions correct?
Listen to your video with your eyes closed. Does the audio give you all the information needed to understand what's going on?

If not, you probably need descriptive text.
For those of you creating video and publishing to YouTube, completing these steps will give you an easy way to ensure your video is accessible to everyone. Please note that YouTube changes their website fairly frequently. These instructions are correct as of Spring 2016. If you have any feedback after trying this method, we'd love to hear it!