Hey, it's possible that some of you might not realize that there's a tool that can help you wrap text around an image. Here's a step-by-step guide on how to insert the image, but as you can see it is important to know how to use align if you want your image with text wrap.
When you enter your post or page editor, make sure you are on Visual Editor (tab that selected "Visual"). To start, place your cursor at the beginning of any paragraph on your current post or page:

Now you can click "Add Media" button to insert your image. Once you select which images, after you've uploaded some images or selected images from your existing your media library, see the image's "Attachment Detail" on the right side of panel to edit all info: title, caption, alternative, and more. You'll notice on the bottom that it will show Alignment, and if you see "none" it will not wrap text at all, so you will need to select "Left" or "Right". When you're done, click "Insert into post" button.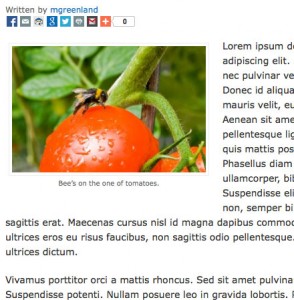 Done! You can check preview to see how it looks.
Also you can change it or if for some reason it has not set align yet, you can click the image on your current post or page to select. It will appear as small icons with choices of different alignments above the selected images.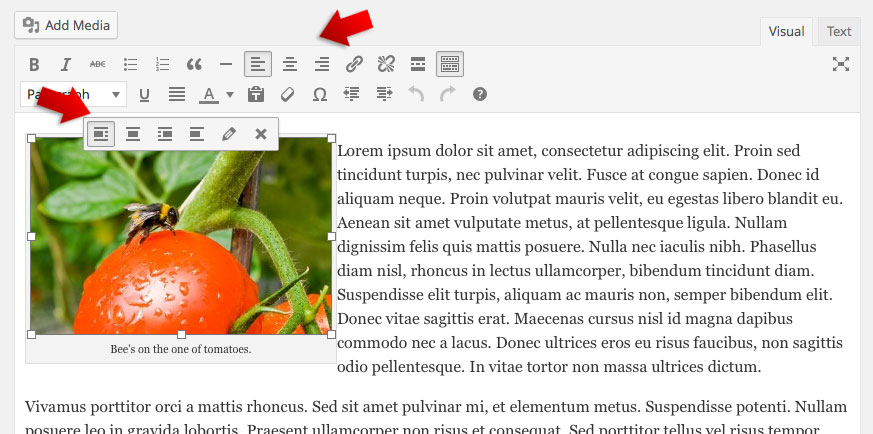 You can click which alignment you like to use. You can even use the tool's text alignment too.
As always, don't forget to save/update/publish your post or page!