The Zoom outlook plugin will only work with Outlook 2016 or Outlook 2019. Limited Zoom use is accessible with the webmail version.
Installing the Zoom Add-In:
In Outlook, click FILE in the top left corner.
Click Manage Add Ins.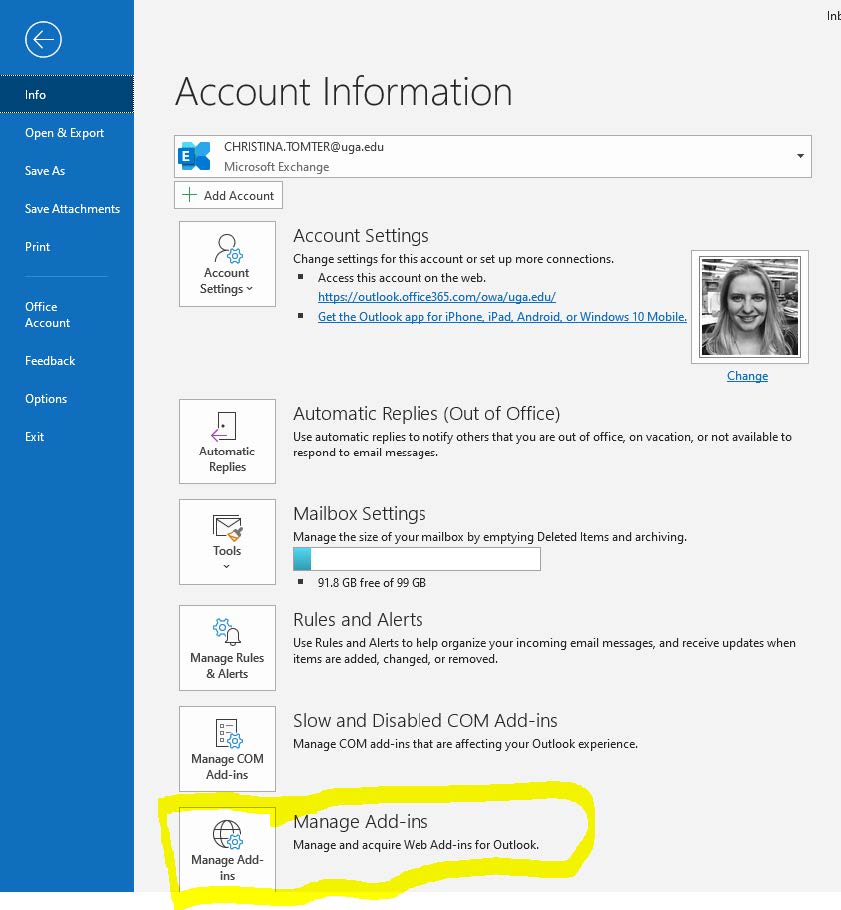 Your default web browser will open, and you may be prompted to do Two Factor Authentication here.
You will be presented with this screen: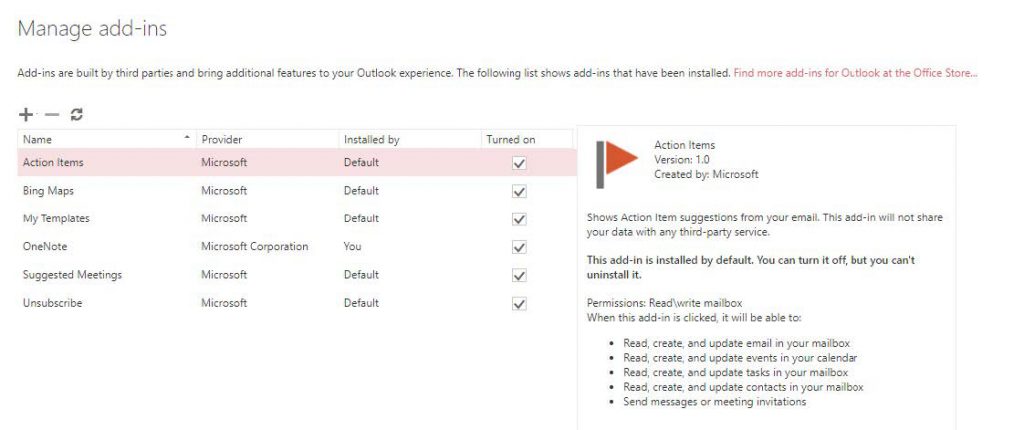 Click the + sign (see image).
Click Add from the Office Store in the drop down that appears.
In the search bar at the top, type Zoom and press Enter.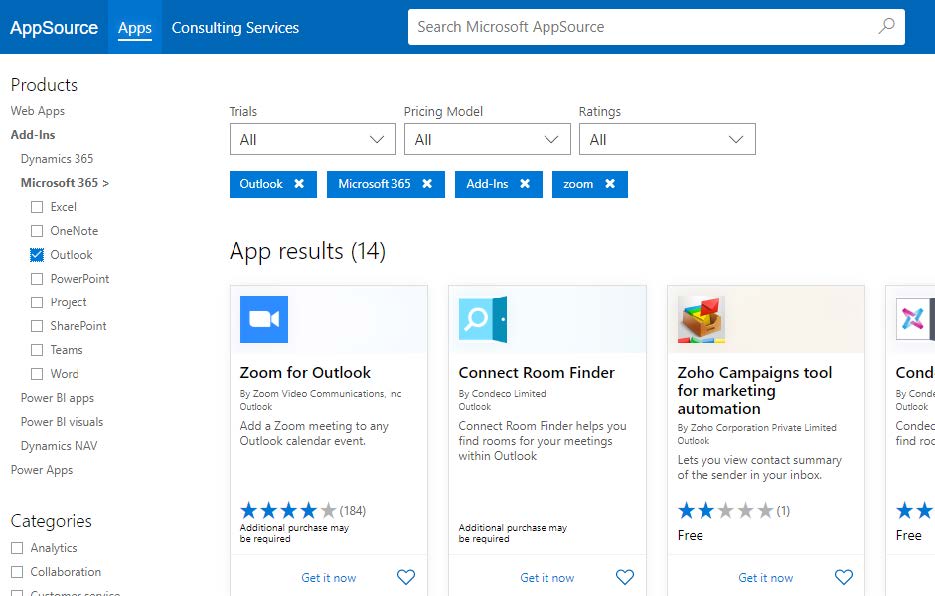 Click into the Zoom for Outlook and choose Get this Now on the left side.
This will redirect you back to your Outlook settings window Click "install now" on the right side.
Press OK.
Restart your outlook client.
To use the Zoom plugin:
In Outlook, you will see two new buttons: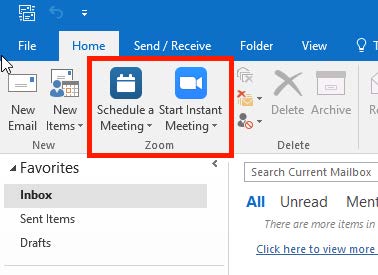 The "Schedule a Meeting" button will bring up the "New meeting" window which you can fill out as normal and will include the Zoom URL for attendees to click on.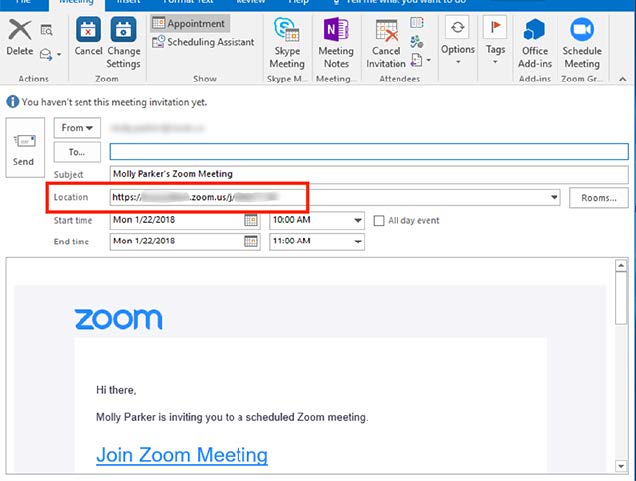 The "Start Instant Meeting" will immediately begin a Zoom meeting.