When writing formulaic emails, I used to copy and paste from a Word document I saved for that purpose. But it turns out that Outlook's Quick Parts feature does the same thing a whole lot faster! Now I can create those standard-response emails in a fraction of the time it used to take. And it's easy to set up!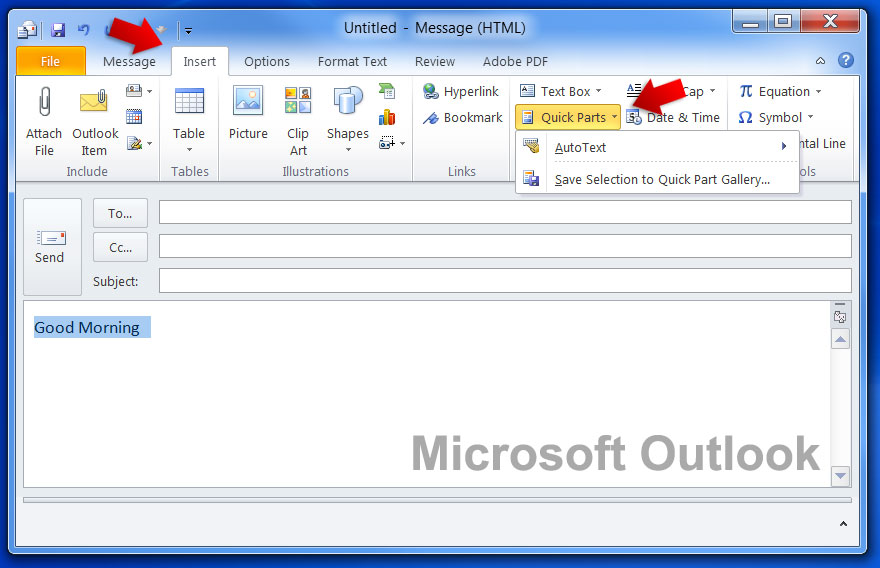 First, create a Quick Part:
Compose a new email and type your standard text.
Highlight the text.
Select "Insert" tab from the top menu and click on the "Quick Parts" icon.
Select "Save Selection to the Quick Part Gallery."
Give the Part a name and click "OK."
You can write the whole email at once or save separate sections of an email. Repeat the steps above for any additional Parts you'd like to save.
Next, use Quick Parts to write an email:
Compose an email
Put your mouse in the place you want the text to appear.
Select the "Insert" tab and click on the "Quick Parts" icon.
Click on your Part, and it'll be inserted into your email.
It's not really hard is it? It's definitely easier than using a Word doc or dredging up an old email to use as a template!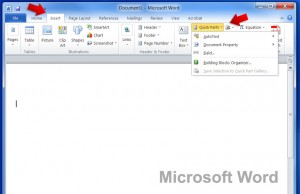 Bonus: Microsoft Word does this too! Just go to "Insert" tab and you will see the "Quick Parts" icon there too. And for Mac users, look for the "AutoText" option on Word's "Insert" menu.