This article is for users who have experience editing pages using the classic WordPress editor, and who will be switching to WordPress 5's new block editor (also known as Gutenberg).
What is the block editor, and how is it different from the classic editor?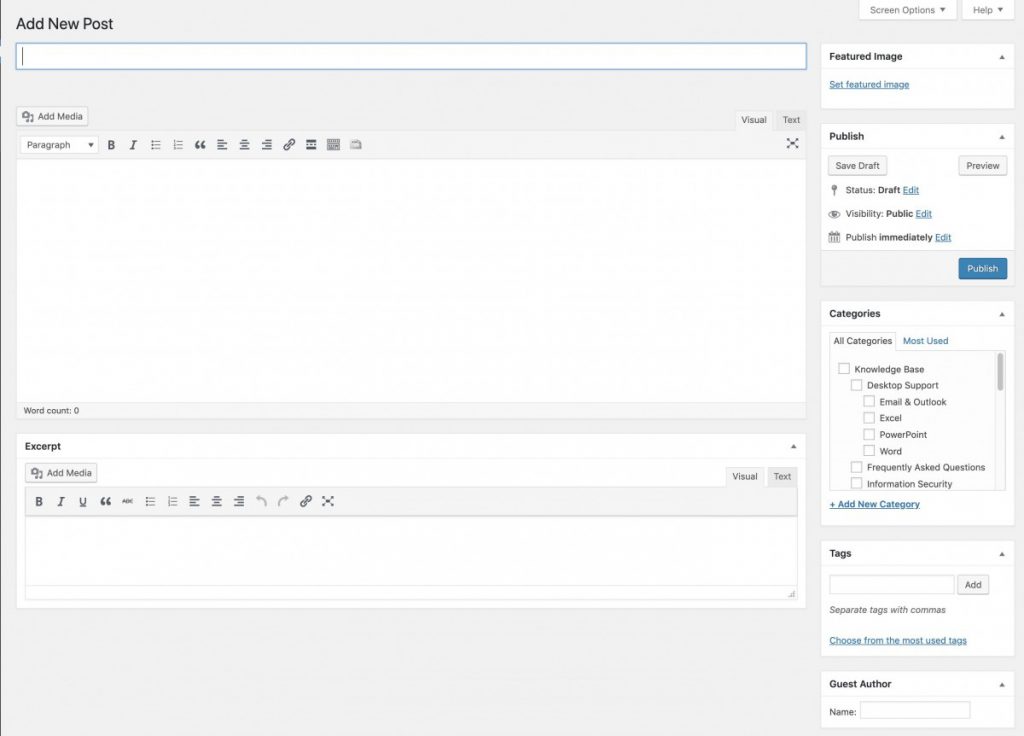 The old classic editor resembles Microsoft Word, with one open text field for inserting and formatting text, images, video, etc.
The new block editor takes a different approach and breaks out content into their own "blocks". Layout in the block editor is more flexible than formatting options in the classic editor. Blocks can easily be rearranged and placed in columns side-by-side in the page or post. This helps build more mobile friendly blog posts and pages, since the "blocks" are designed to reformat on smaller screens.
Using the block editor
Add title
On your page or post, start by typing the title in the Add title filed. It's important to fill this out since it will show up in search engine results, and the title displayed in the browser tab.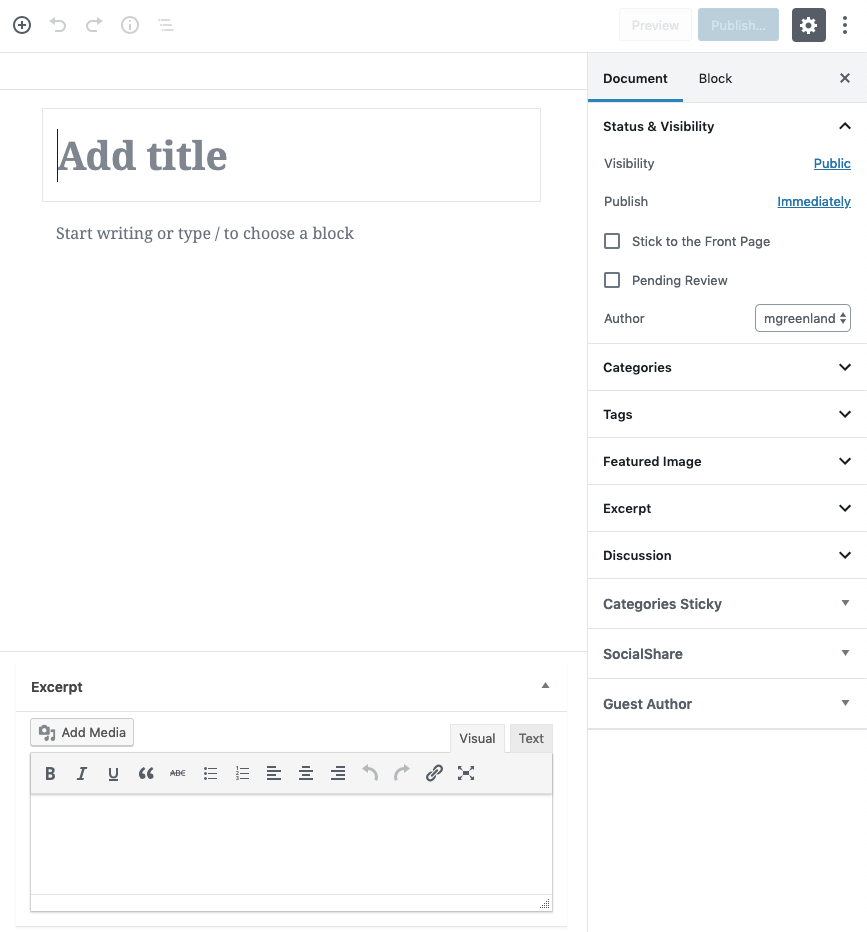 Add blocks
Use the add block button to select and add in blocks to the page or post. The button is located in the top toolbar, or next to your first blank text block.
You can also hover over an existing block and use the add block button that appears above it. The block will be added above the hovered block.

Choose which type of block you would like to add to the page or post: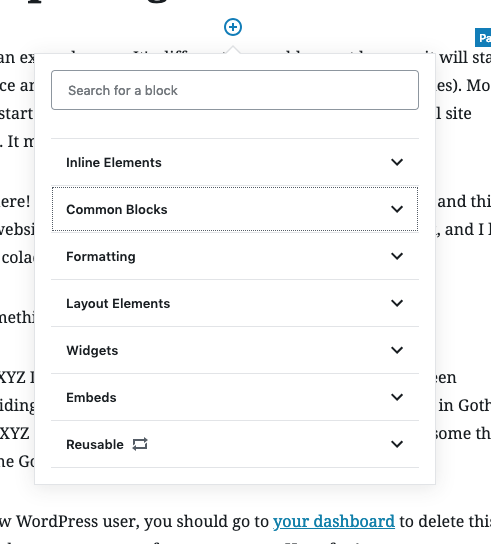 You can add blocks for text, images, embeds, columns, and more.
Rearrange Blocks
You can rearrange blocks, moving them above or below other blocks. You can do this by hovering your mouse over the block, and then clicking the Move down or Move up arrow next to it.

Classic block
The Classic block allows you to use the old Classic editor as its own block. To see the tools, click the "Classic" light gray bar and it will expand.
Note that the Add Media button is now a small icon of a camera/musical note.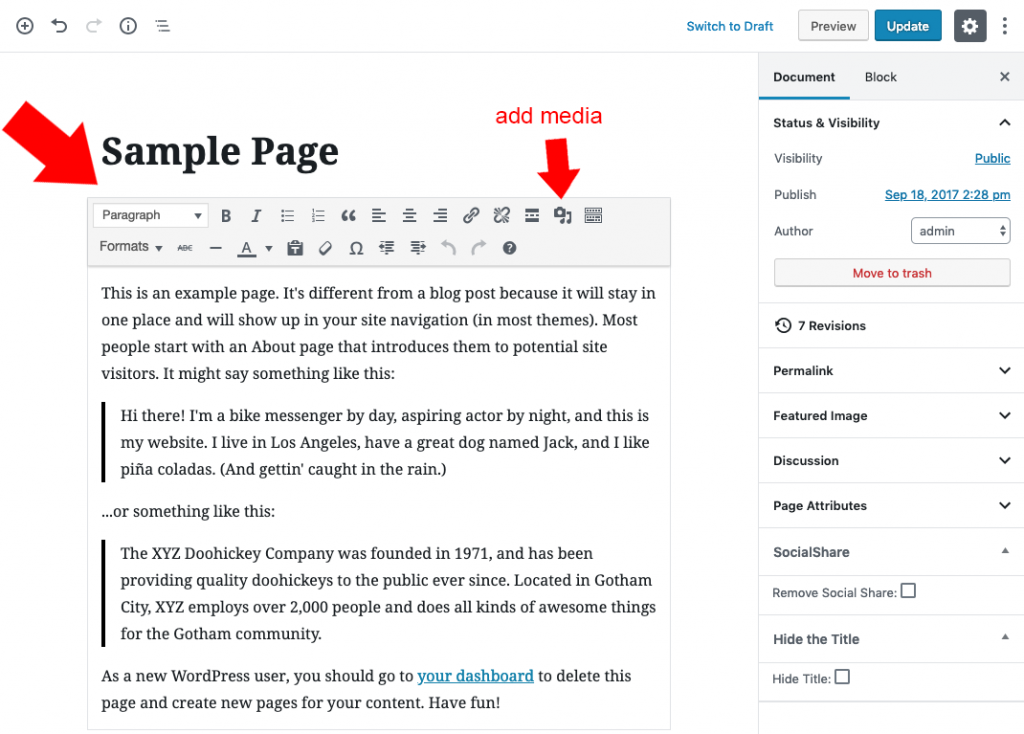 Old Posts or Pages
You may be wondering what will happen to your old posts and pages after the new block editor is active on your site. About that, don't fret! All of the posts you currently have will reserve as the Classic block.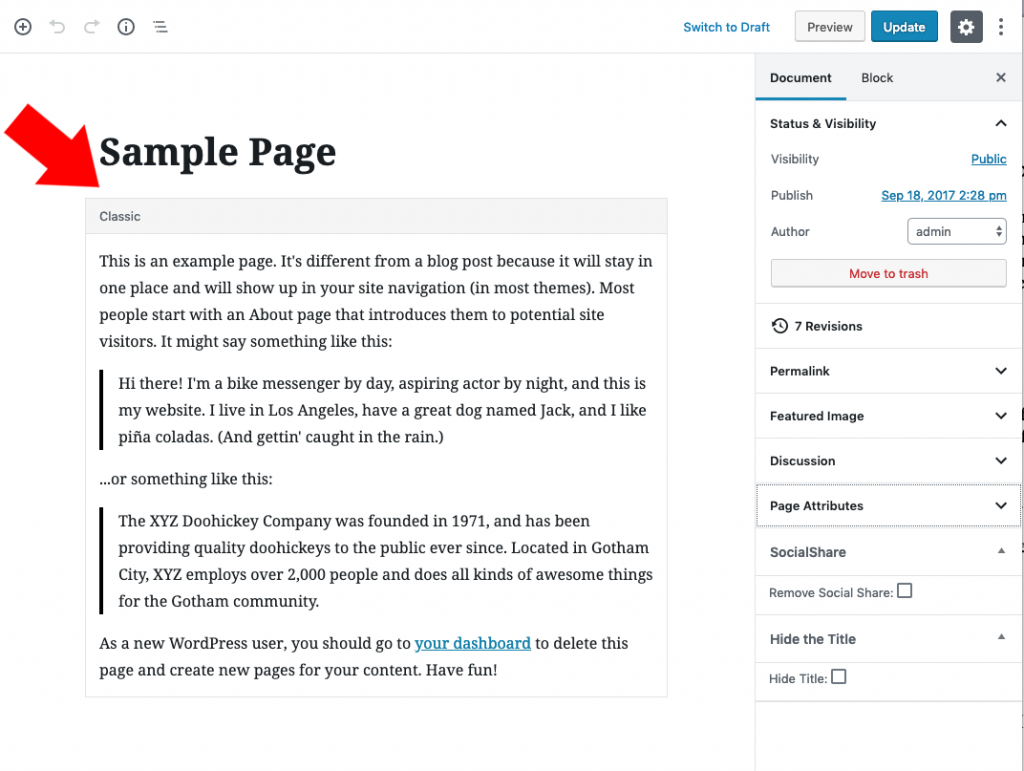 You can leave older pages as the Classic block or click to convert it into blocks. You don't have to worry about this step on your older posts. But for your existing pages, I do recommend that you convert if you are making updates to that page.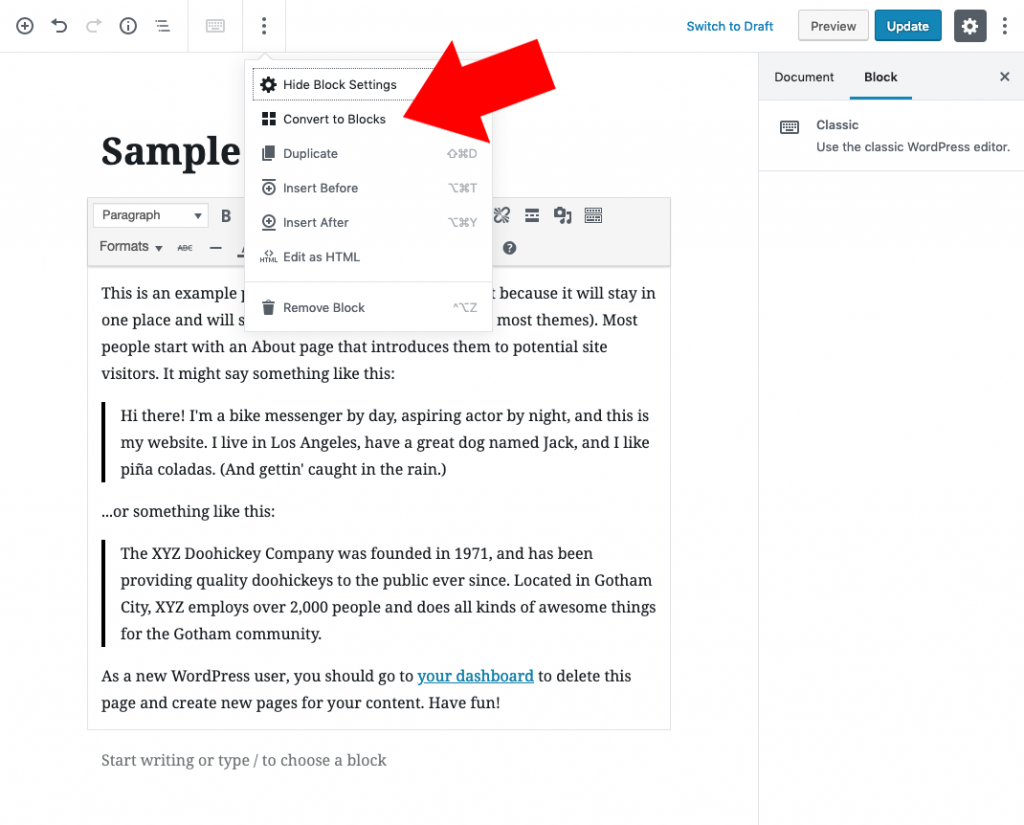 When you select the classic block, go to the top and select Convert to Blocks.
You can try out the block editor by creating a new draft post or page for practice (just be careful not to publish it).
Resources
We have already updated our WordPress resource and articles to include information/screenshots about the new editor. You can check them out here:
Also there are a few external resources:
Opting to use the Classic Editor
If you are not happy with the block editor, please contact to request that we enable the classic editor for you. Keep in mind that certain features that the block editor uses will not be available, or as easy to implement, with the classic editor.