Two important notes:
Sharing through Kaltura will require you to have requested and been given a Kaltura channel with EITS. If this has not been done, please submit your request including your Channel name request.
This post is written under the basis that the Zoom session has been recorded either locally or in the cloud.
To upload a Zoom file to Kaltura:
Login to Kaltura at kaltura.uga.edu in the upper right corner.
After you have logged in, click your login name and select My Channels.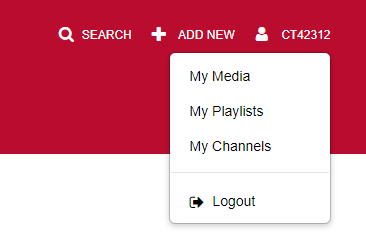 This will show a list of channels you manage.
Click into the channel you wish to add to.
Click Add to Channel on the right side.

Then click ADD NEW on the right side and choose "Media Upload".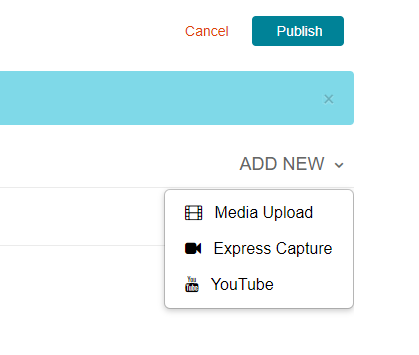 Now either drag and drop the recording onto the area, or locate the file using the "Choose a file to upload" button.
On a Windows PC, zoom recordings are, by default, located in the Documents/Zoom folder.  You will need the zoom_0.mp4 file if you want audio and video.  Audio only files are titled audio_only.m4a.
After the upload is completed, set a Name and Description for the video. 
Click Save when done.
Then click Go to Media.
To share a Zoom recorded file with others using Kaltura:
In the Media page you will be able to publish the recording.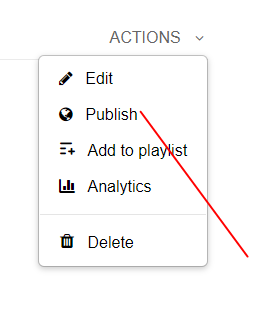 To publish your video and make it accessible via a link, OIT recommends publishing as Unlisted.
Private = only the owner can view the media
Unlisted = anyone with the link can view the media
Published = members of the Channel can view the media
Choose your status and then click SAVE.
Now to find the link for your media, click the SHARE button.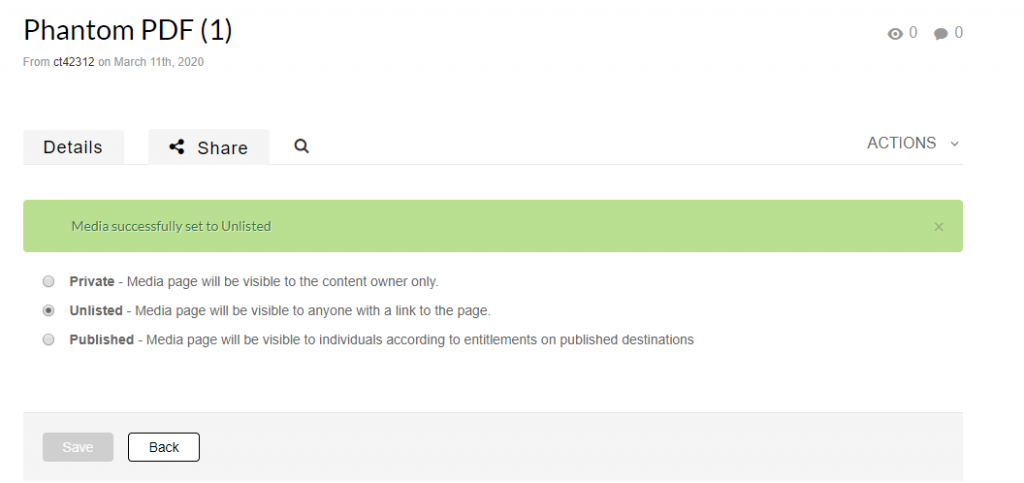 The URL will be listed, and available for your to copy and paste into an email.