Siteimprove, our website QA and analytics software, released a new version of reports this year called Dashboard reports. Dashboard reports provide the same overall functionality and content as the "classic" reports you're used to receiving monthly, but with a new look and feel.
On 05/01/21, content managers and stakeholders should expect to see their first QA and analytics reports in the new format.
The changes with the reports are mostly visual. Recipients can still expect to interact with the reports as they have before.
Below outlines the main differences between the new and old reports. If you have any questions about your website's reports after this change or notice any issues, please let the Web Team know at .
Email from Siteimprove
The email will continue to come from <>. If you do not see the email, please check your email's junk folder. If you still can't find the new report, please contact the Web Team.
The email from Siteimprove will have a new look and feel.
The new email template gives you a snapshot of your report, but we recommend clicking the "View Report" button to open the whole report.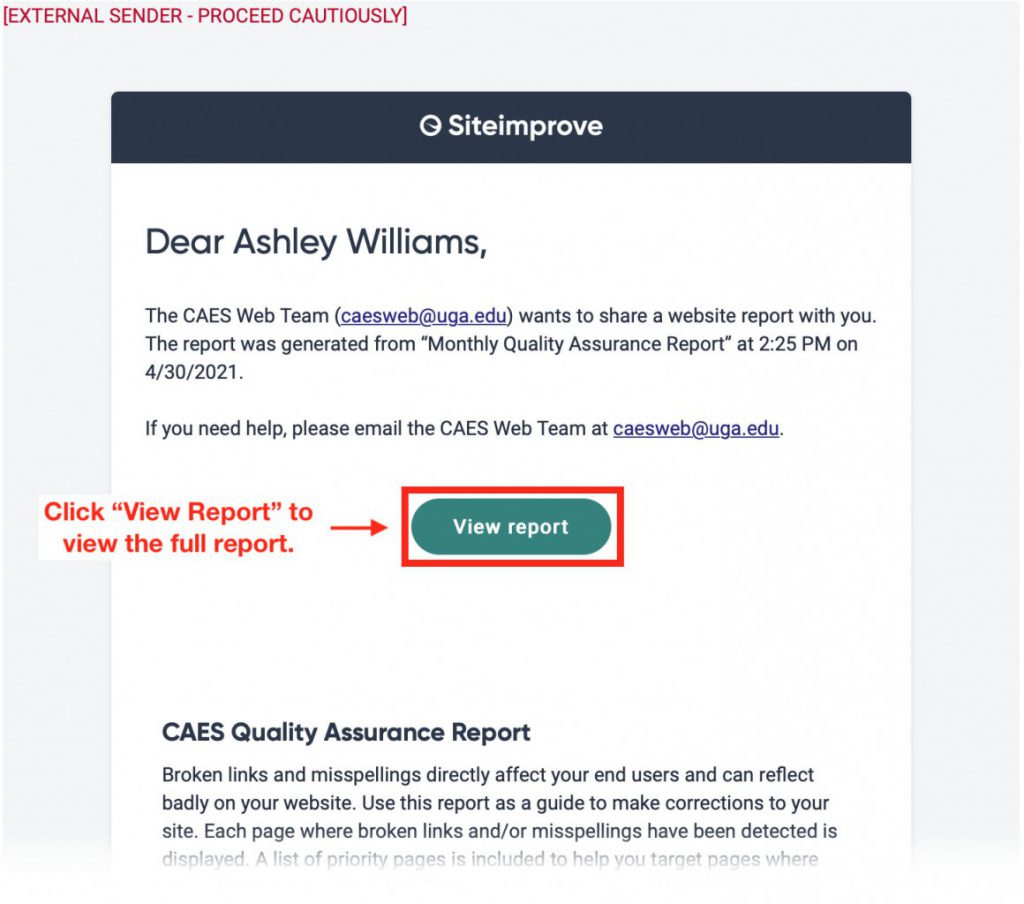 New report format
After clicking "View Report", the report will open in a web page.
While the format and styling will be different, the content of the new reports is the same as the old reports.
If you need to save a copy of your report, use the "View as PDF" button in the top right corner. This will open the PDF version in your browser that you can download.