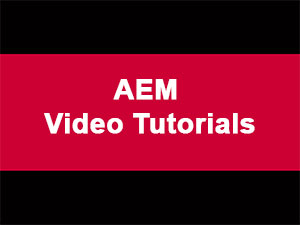 We've recently produced several new short YouTube video tutorials for various AEM topics and techniques and they are now linked from our OIT AEM Overview web page.
New topics/techniques include:
Reordering the Local Navigation List
Using The Sidekick
Create a Child Page
Page Properties
Delete a Page
Activate and Deactivate Page
Copy Page
Move Page
So go check them out! And please let us know what you think.  Email caesweb@uga.edu with your comments!