Sharing PDF files like flyers, brochures or newsletters on your website is a great communication tool and there is a simple AEM technique to do so.
First, make sure your document is in PDF format and has a standard file name like: may-2016-cloverleaf-newsletter.pdf.
Best Practice: It is important to use all lower case letters with hyphens between words when naming files. Do not use spaces.
Second, using the Assets tab, upload your file to the Content Finder.
Third, add a Rich Text component to your page and within it, type the appropriate text for your document, something like:  May 2016 Cloverleaf Newsletter.  Highlight the text.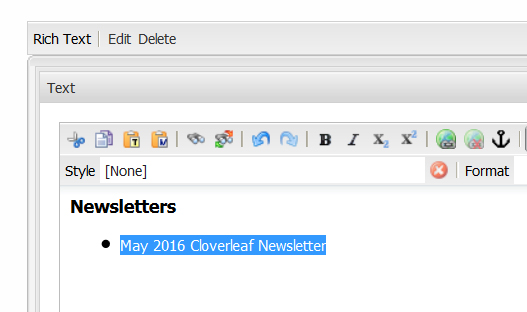 Fourth, at the top of the Content Finder, choose the Documents tab.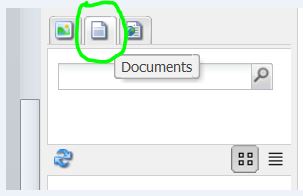 Then from the list of documents, click on the appropriate PDF file and holding down your left mouse button, drag the file near the highlighted text.  When the Rich Text content area border turns purple, release the mouse button. The link will now be associated with the text.  The text will be blue and underlined.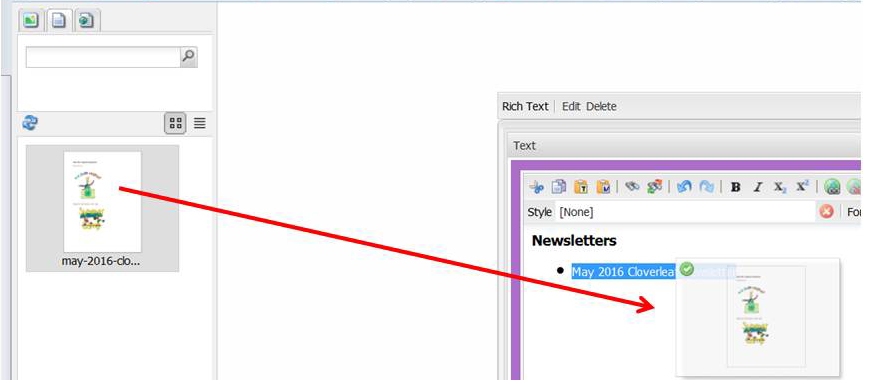 Last, click OK on the Rich Text component to save your change. Check your link!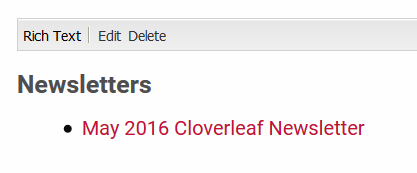 Best Practice: Once you've activated your web page, it is always a good idea to check for broken links and make repairs.