You've been editing a page in AEM and it looks great when you click the Preview icon in the Sidekick. Then you open an external browser (IE, Chrome, Firefox, etc.), go to your site to check the updates, and they are NOT showing up! Huh?
No problem!  You just missed one step.  To push your updates to the live website, you must 'Activate' or publish your edited web page.  Activating the page is the action we take to make sure that all edits or modifications go live when you're finished making them.
Here's how to do it:
Within AEM, navigate to the page you've edited. Open or edit the page.
Open the Sidekick.  Click on the Page tab in the top menu.  Click Activate Page from the list.  You should then see a pop-up box in the upper right corner showing your page has been successfully activated.  The edits should now be viewable in a browser. That's it!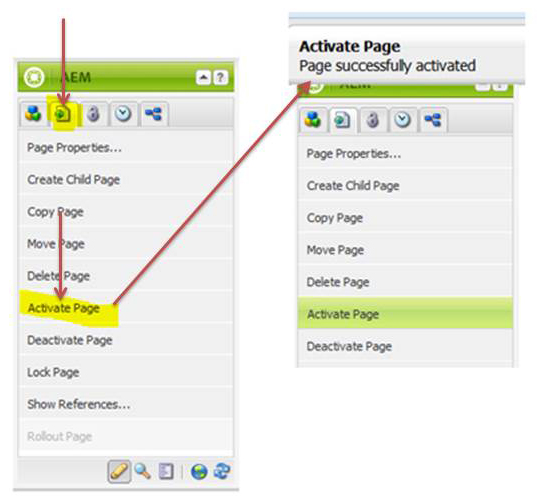 Best Practice:  Every time you finish editing a web page, preview it for accuracy, and then activate it before moving on to another page! Activating the page is the only way to share your updates online