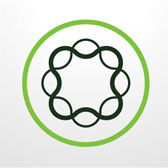 In our recent AEM  County Website training sessions with Extension county content managers, a good point was brought up. Why would events that were only applicable to a limited county audience need to go through administrative approval? Most 4H events, for example, have no business on the master calendar. And if they're not on the master calendar then the need for administrative oversight is minimal. It's a burden for both content managers and PDCs if every event, no matter its scope, has to be sent through an approval chain.
We've made some changes that should help.
Events that have a scope of "County – 20 mile radius" and that are also marked "Hide From Extension Calendar" will not go through the normal approval chain. If your event has those two things, it won't need to be approved by your PDC. Instead, the event will be automatically approved to show up on your county website's calendar listing.
Hope this helps, and let us know at if you see any problems.